Carbon CX Disc Fork
Just in is Spot's own design CX disc fork. Not just for cyclocross though as along with a post mount brake mount and forward angled dropouts to retain your wheel under braking, it also has eyelets for mudgurds and a hole for a light or mudguard at the crown - perfect for a commuter fork too, eh?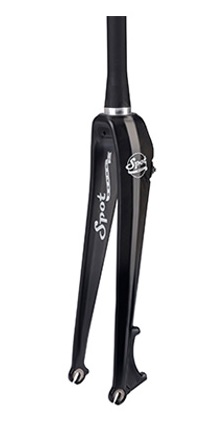 The pictured fork shows a tapered steerer, but we offer this problem solving fork in 1 1/8" straight steerer too. Get in touch if you're wondering what's what.
Get some bought, they're awesome and only 349 too!