Peregrine
Tourer, commuter, just a damn nice bike - yup! The Peregrine is an modern classic. Lugged construction, Phil Wood Eccentric BB for gearing options, rack and mudguard eyelets and a lovely lugged fork too.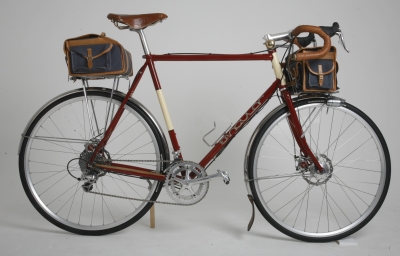 Frame and fork is £565 and we can turn this into a complete bike for around not that many pounds.
Call or Mail if your training schedule gives you time...