Swift
The Swift is the most popular in the range, steel 29er with a Phil Wood eccentric BB so you can run it geared or singlespeed. Comes with a reynolds steel fork too.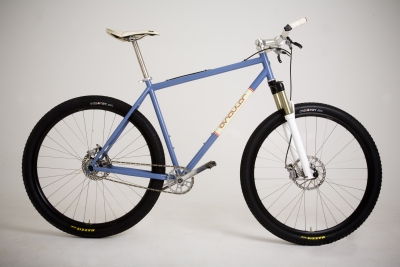 Frame and fork is £440 and a full bike can be yours for a wheelbarrow full of used notes.
Call or Mail for blah, blah, blah...