Carbon Beargrease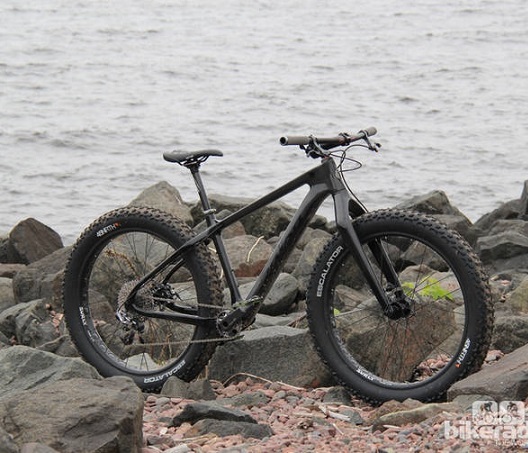 As daft as I think the thing is with it's 177.5 rear hub and 142 front, we have CBG (see what I did there) arriving first week of November. £1599 frame and fork, INCLUDING HUBS!!! Get your orders in now as they're nearly all sold out already.
Salsa El Mariachi
We've a 19" El Mariachi frame that's been hanging around far too long. Buy it today for £350. Go on, you know it makes sense.
If not then how about a Surly LHT 26" wheel version in a 54cm, just £299 frame and fork!
Or a lightly used Yeti 575 in small, just £650 frame only.
Lastly a Genesis Latitude Race complete 1x10 bike in 17.5" for just £950
Give us a call on 01270 883785
Bargains!
Summer hols
We'll be closed from Wednesday 10th July until Friday 19th July.
Large Krampus
We have a large Krampus rolling chassis available immediately. Frame, fork and complete wheels with Rabbit Hole rims, Hope Evo hubs, DT spokes, Knard tyres and Surly tubes and rim tapes.
All yours for £1200
Half Term and what not...
We'll be closed for the bank holiday and half term on Saturday 25th May until Thursday 30th May. After that we will only be open from 10:00 until 15:00 everyday apart from Wednesdays and Sundays when we're closed.
Normal service will resume on Monday 10th June. Well, as normal as it gets any way.
Jones Loop Bars and Carver O' Beast forks...
Both in stock now, but selling quickly - get 'em ordered!
Mayday, mayday...
We'll be closed Saturday the 4th of May to Monday 6th of May. Open as usual on Tuesday 7th.
Fat Bike Forks
Want forks for your project? We have them from Surly, 9:ZERO:7, Carver, Salsa and White Bros...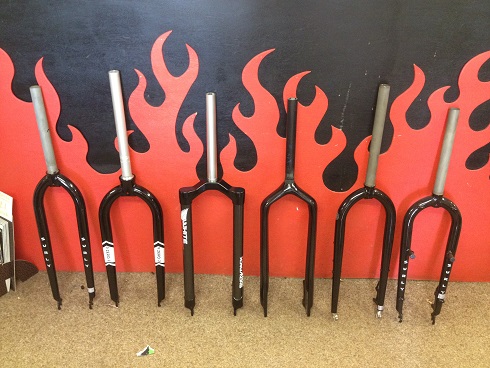 We probably have the rims, tyres and the odd frame for you too...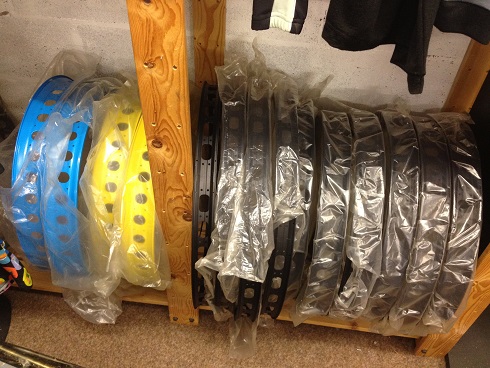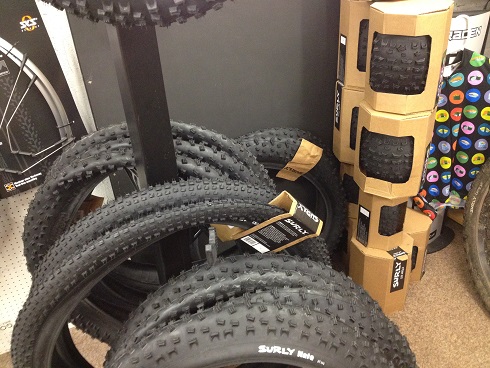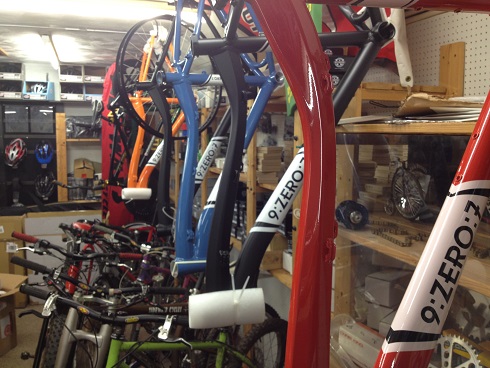 Complete 9:ZERO:7 bikes
We're offering a standard complete bike for folks who can't or don't want to faff about figuring what will and won;t fit/work. Surly rims and tyres, Hope hubs, Truvativ cranks, Avid brakes, Deore 2x10 drivetrain - all good solid stuff. and all yours for £1799
Nice!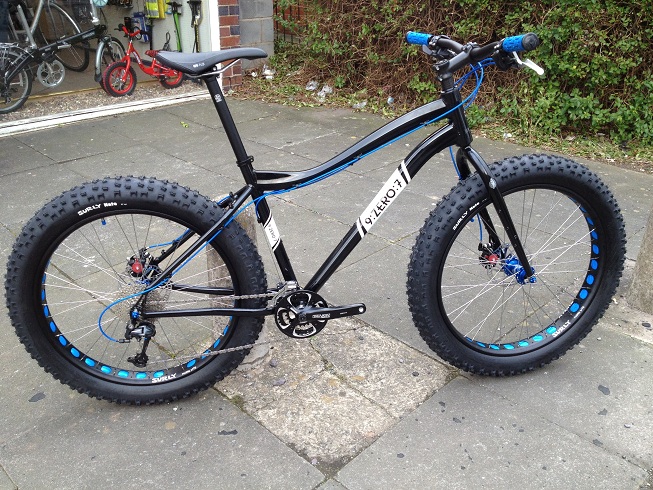 Half Term
It's half term here and as a result we'll be closed all day Friday 22nd and Saturday the 23rd February.
Sorry!